Gary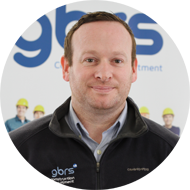 In his youth, Gary played rugby professionally for Bath and Ireland, but was unfortunately forced to retire prematurely due to injury. He started doing groundworks for a civil engineering company, before retraining as a plasterer/dry liner and running his own business. After the recession hit, he found his way into recruitment, and subsequently co-founded GBRS with school friend Ben.
Ben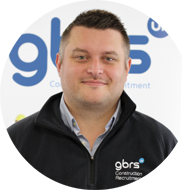 Ben worked in a variety of office based and debt collecting roles, before starting as a service engineer. He was contracted on behalf of Bristol water, repairing burst water mains, installing fire hydrants and connecting up houses on new housing developments. Ben then went on to work for a builders merchant for a number of years, before being made redundant, and subsequently co-founding GBRS with Gary.
Chris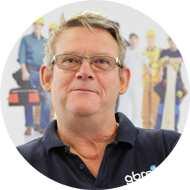 Chris worked as a carpenter for 16 years before a traffic accident left him in a wheelchair. He went on to work in various office roles, gaining qualifications in sage and computing. He started working for GBRS in 2013, a perfect fit as resourcer.
Steph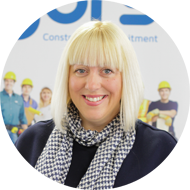 After leaving school, Steph started work as a typist at Royal Mail. Over the next 12 next years she progressed to Senior PA Level. Steph started her journey in recruitment initially as a part time administrator, and was then fortunate enough to be given the opportunity to progress within the company. She was given the opportunity to undertake every job in the recruitment office from Administrator, Payroll, Consultant, Sales Consultant, Account Manager, Branch Manager and Director! Steph has covered various sectors during this time including Construction, Engineering, Warehouse & Industrial, Commercial & Sales and Domiciliary Care.