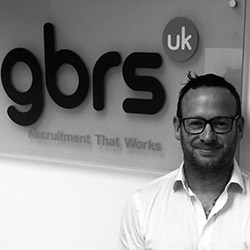 Gary
Gary is the other half of gbrs, along with co founder Ben, they dreamt this crazy idea in a caravan one cold day. Hails from the Emerald Isle, the 4th best thing to come out of Ireland after Roy Keane, Brian O'Driscoll and Westlife… Gary is not smart, he just wears glasses to look intelligent.
Likes
Long romantic walks in the park
People that don't talk to him
Most takeaways
His family
Arsenal when they win
His staff
Dislikes
People talking to him
Vegetables
Arsenal when they lose
James Corden
Scott (25 days of the month)
Interesting facts
Drop goal specialist
Can eat a double cheese burger in one bite
Buys shoes too small for him if they are a bargain
Collects 50ps and £2 coins
Holding onto his remaining hair for dear life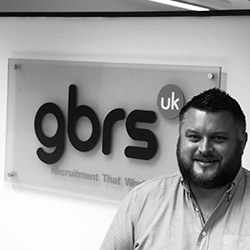 Ben
Ben wears many hats at GBRS (Which is ironic because hats don't often fit him), Leader, Creator, Visionary, Eye candy and the only person who knows what day to put the recycling out.
He co-founded GBRS with his old school friend Gary, who despite being a whole calendar year older than Ben was kept back a year so their friendship could blossom (And so Gary could catch up with reading and writing etc).
GBRS was formed in 2012, when a crack recruitment unit was sent to prison by a military court for a crime they didn't commit. These men and women promptly escaped from a maximum security stockade to the Weston-super-Mare underground. Today, still wanted by the government they survive as soldiers of fortune. If you have a problem, if no one else can help, and if you can find them… maybe you can hire The GBRS team."
Likes
Eating
Rugby
drinking in pubs where the carpet is older than him
spending time with his 3 kids and memorising monologues from 80's tv shows and adding them to bio's to save time having to think of something original.
Dislikes
Olives
Whiskey (Long story)
People who don't pay their bills!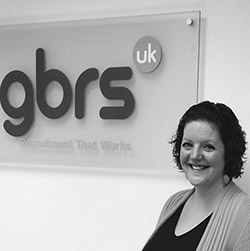 Emma
Emma is the most recent addition to the GBRS team, and has 20 years of customer service experience, but this is her first foray into recruitment: her new colleagues have made her feel very welcome, though, so far! She loves musical theatre and singing – being a keen player in her local amdram club – and has two young children.
Having read everyone else's website bios, Emma wanted to write something much more entertaining: but she realised she's not actually very funny. So – when all else fails – she'll embarrass herself by saying her nickname is either Gerald or Nev… depending who you speak to. And she's a grown woman who likes unicorns and all things sparkly. And Marvel. But not DC.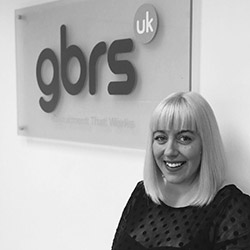 Steph
Steph is married with 3 grown up children and one grandson. Hobbies include cooking (badly) singing (badly) and Dieting (badly).
She enjoys travelling and walking, dislikes bananas and getting out of breath.
She has worked in recruitment since 2002 and has carried out every job imaginable in the sector from part time resourcer to company director!
During this time has worked across many sectors including, industrial, driving, construction, care, engineering, sales and commercial.
She is Personable, mildly amusing and mother to everyone in the office.