Window Manufacturing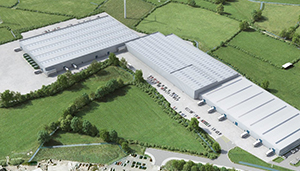 We have been working closely with the UK's leading supplier of aluminium glazing systems and bespoke aluminium extrusions, supplying warehousing and production staff at their 45,000m² purpose-built premises house state-of-the-art extrusion, finishing, warehousing and distribution facilities based in North Somerset.
Recycling Plant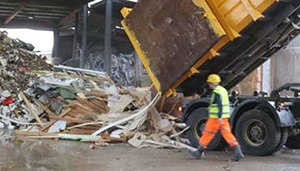 The waste you put in your skip gets transported to a local Transfer Station where it is tipped out ready for processing, by a team of recycling operatives which we supply.
Waste is sorted by machine munched, trammeled, handpicked, blown, and picked by a magnet to separate the various waste streams.
The non-recyclable material is loaded into large ejector trailers and transported to landfill sites within our area. All other wastes are segregated stockpiled and transported to suitable recycling facilities to turn into other products or fuel stock for waste to energy plants.
We have been supplying this client for over 2 years and have now started assisting the demolition side of the business out on site.
Armed Forces Accommodation Refurbishment

One of our largest clients undertook a wide variety of projects to assist in their contract delivery. Projects such as upgrades to kitchens, bathrooms, heating systems, full property refurbishment and community projects. To date they have a partly or fully refurbished over 600 properties to the highest of standards and thus provided good quality housing to Armed Forces Personnel.
We supplied a number of various trades on this project from Plasterers & Painters to Carpenters
Call Centre – Nailsea (Bristol)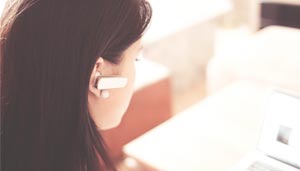 GBRS have been supplying this prestigious client for 2 years and have been appointed as there official recruitment partner. During this time we have supplied a mixture of both temporary and permanent placements for various departments including credit control, customer service, business to business, billing services and queue busting.
Hotel Refurbishment – London (Heathrow) – Project Value £6.4M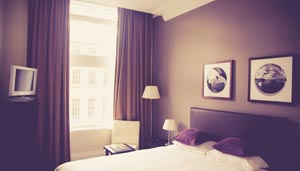 Working closely with our client on this 12 month project, we supplied them with trades, labour and a site manager to assist them with a full refurbishment of 400 rooms, bathrooms and corridors. This has now led to further works in central London on one of the most prestigious hotels in the capital.
Warehousing and Distribution – Nationwide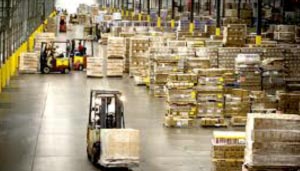 gbrs have been working with this client since 2013 and have now secured a place on their national framework. Since gaining a place on their PSL, gbrs have supplied them with order pickers, administrators, cleaners and recycling operatives and forklift drivers.
Working closely with this client, we have developed a recruitment process in total partnership, carrying out interviews and testing for potential staff at our offices in St Georges, to meet the high demand of staff, gbrs often work outside of usual office hours and weekends to meet the high demands of staffing requirements.
Driving – Portbury & Avonmouth Docks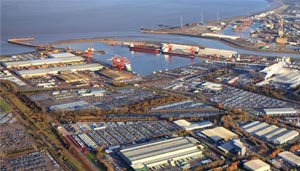 Having won contracts with a number of leading companies around the ports of Bristol, GBRS have started supplying the main import companies with full and part time car drivers.
This is a 24 hours a day, 7 days a week operation and GBRS have bought in a call out rota to deal with varied shift patterns and change in weather affecting start times etc.
St Davids Centre, Cardiff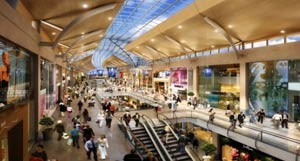 Refurbishment contract – Value £2,000,000
gbrs' client has been appointed on the 3 year framework agreement for the refurbishment of St. David's Shopping Centre in Cardiff. They have supplied both trades and labourers, often on short notice, to assist them in co-ordinating and managing the on-going alterations and reconfigurations to the 185 retail units to accommodate the blue chip clients that the centre attracts.
RAF Lyneham Solar Farm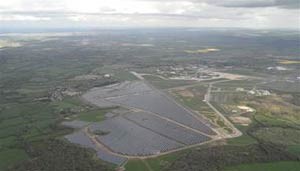 gbrs assisted their client with the construction of one of the UKs biggest solar farms, with an area greater than 100 football pitches that consists of around 160,000 solar panels. It will generate over 40MW of power which will be enough to supply the Defence College of Technical Training and be able to generate enough surplus power to fuel around 10,000 homes with electricity.
Over 200 people were supplied on site including solar operatives, machine drivers and cleaners. gbrs personally attended site to ensure timesheets and payroll ran smoothly each week.
Hinkley Point C

Contract value £750,000
gbrs supplied their client on their first job working for EDF, building a new overflow carpark for the staff of Hinkley Point B while the construction works are carried out.
The client, established in 1958, has successfully grown to an organisation now employing more than 700 people with turnover targeted at £100 million per annum.
With their first job in the area gbrs supplied local groundworkers, dumper drivers and machine drivers for a duration of 3 months.