building your workforce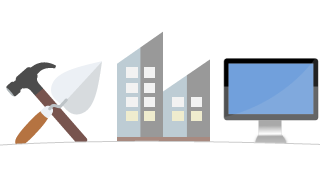 "We placed 95% of candidates in full or part-time work during 2016/17".
Facing a skills gap? Not sure where to find the right person to get the job done? Whether you need a skilled labourer or sharp-minded contracts manager, an office administrator or an order picker, gbrs will find the right person to build your workforce.

gbrs use the most up to date technology to find and place the UK's brightest and most skilled candidates.
All office based staff, must provide details of relevant qualifications and have a proven track record in their role.
All construction candidates are expected to carry the necessary skill card (eg. CSCS or CPCS Blue) to show competence in their trade, and they must have their own tools and PPE.
All industrial and warehouse candidates must have the necessary experience and full PPE
All are required to have checkable references, and are interviewed by our resourcing team either face to face, over the phone, via Skype or Facetime.
All prospective permanent candidates for any role are required to have a minimum of 2 references, a telephone interview and a face to face interview at the gbrs office in Weston-super-Mare.
gbrs work with any sized company, from sole traders to PLC's, and provide the same high standards and level of service regardless of the size of your recruitment needs. As gbrs put forward only the strongest candidates, you can be sure you will only see the very best the UK market has to offer. Why leave your recruitment needs to chance when gbrs can find the perfect candidate for you.