News
WE ARE RECRUITING!…….
We are recruiting at GBRS!
Take a look at our vacancy page for more information!
As companies go, you'll struggle to find a better bunch of people to work with!
If you think you may fit the bill, and want an informal chat, please get in touch!
September,2021
Huge amount of Opportunities at GBRS!………………
The last 18 months or so, has seen a huge amount of uncertainty for many, it finally seems as though an end is in sight! At GBRS we are currently going through one of our busiest times on record, largely thanks to continued growth from all our clients!
We have a number of exciting positions from Warehouse Operatives to Administrators across the whole of the UK.
Check out our latest vacancies on our website or on Total Jobs, and apply today!
August,2021
GBRS Sign new sponsorship deal with local rugby club Hornets RFC
GBRS are hugely proud to have agreed a 3 Year Key Sponsorship deal with local club Hornets RFC.
Company directors Ben Milsom and Gary Higgins have been active club members for a long time now with both playing a number of times for the Hornets.
They are now also involved with the mini and juniors sections of the club as both have children playing in those age groups.
Both are said to be delighted, it's a huge honour to be able to give back to the club after being involved for over 20 years, especially in these difficult times.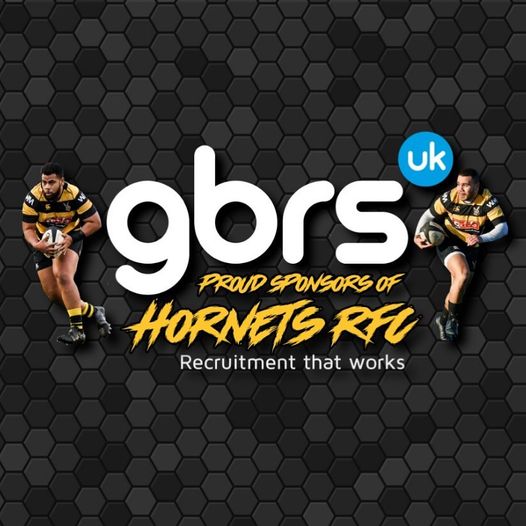 September,2020
WE ARE OPEN!
Good News everyone! Our offices are now re-open!
We would like to thank everyone for there continued support, it really means a great deal to all of us here! We are really positive about the future and hope to bring new opportunities to as many of you as possible, as soon as we can!
We have had to make some changes, which we have implemented to keep everyone safe!
Access to the office is strictly by appointment only! When you come to register please make sure it is just you! As much as we love it when you bring your Uncles, Parents, Aunties, Cousins and Siblings, we would ask that they wait outside while you complete your registration.
We have an abundance of hand sanitiser in reception for you to use on arrival.
If you are not feeling well, please rearrange your appointment.
And lastly please be patient! We are currently operating on a skeleton staff and adjusting to our new normal! We endeavor to keep our usual high service levels, it just may take a bit longer to reply to your email or return your phone call.
Thanks again
Team GBRS
July,2020
**** CORONA VIRUS UPDATE ****
In light of the most recent government information we have made the decision to temporarily close the office.
We had been operating on a skeleton staff in the office, with people working from home, but have now decided the most responsible thing to do is allow everyone to work from home.
We have set up the voicemail on our landline (01934 808208) to manage phone traffic, and your voicemails will be emailed immediately to the team.
You can alternatively email any enquiries to info@gbrs-uk.com
We realise how fortunate we are in this current situation to be afforded the ability to work from home and we will do our upmost to maintain our high service levels to both our clients, temporary workers, and job seekers.
Thanks for your continued support
Please stay safe and well
The GBRS Team
March,2020
Back with a bang in 2020……
After a winter of over indulgence, everyone is back working hard at GBRS HQ!
Everyone is on a diet and exercising, but the mood is high!
Lots of new clients and roles to work on!
We've even had time to sort out a new meeting space!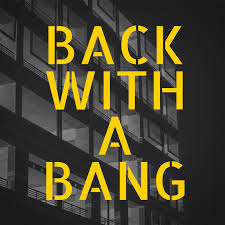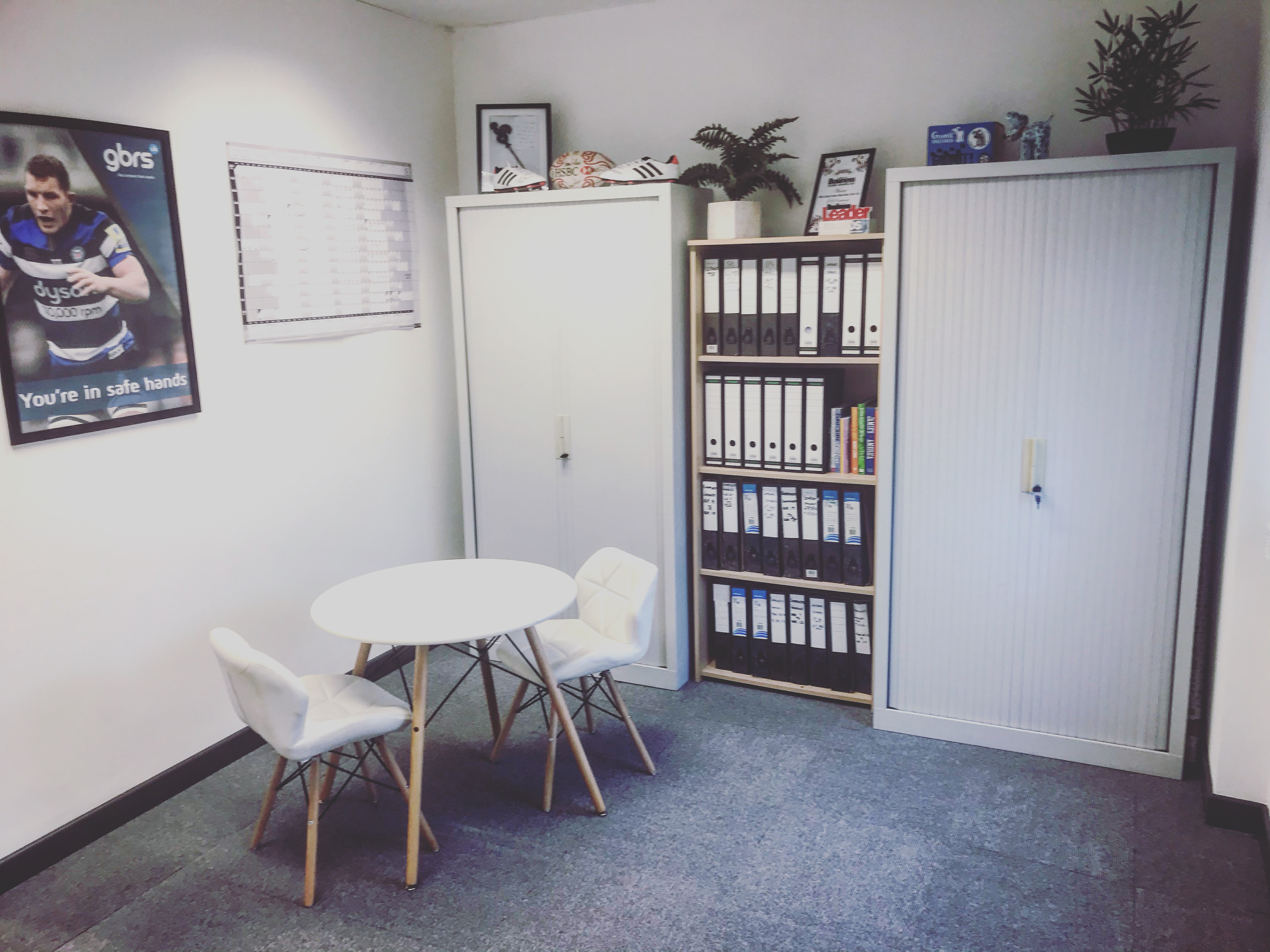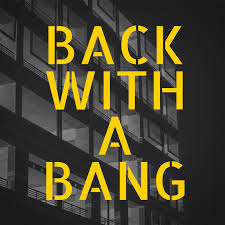 January,2020
Join The Team…..
Are you looking to be part of a team which will give you the platform to develop in your career?
GBRS are currently looking to recruit an experienced |Service Consultant to work in the recruitment industry, we are after a person who can recruit candidates remotely in various areas, as well as be office based in Weston super mare. We are looking to engage with an experienced individual, who can demonstrate a proven track record of success in this sector.
Key Skills Required
·Excel/Computer literate
·Flexibility
·Good communicator
·Able to work under pressure in busy periods
·Excellent team player
Daily Tasks
·Manage adverts and recruitment for a number of key clients across all sectors up and down the country.
·Support Recruitment and allocation of candidates to a number of sites.
·Report to the Operations Manager on a daily basis.
·Communicate with clients on a daily basis to fill their staffing needs.
·Monitor temporary workers and ensure the database is up to date and candidates are registered and compliant before any work commences
The ideal candidate will have a recruitment background preferably with a Resourcing background
What we can offer
·Full time position, Monday to Friday, 8am to 5pm, there could be a need to monitor urgent calls at the weekend
·20 days annual leave – not including bank holiday, you will also gain up to an additional 6 days holiday extra per year as part of our incentive scheme
·Pension
·Use of company pool car
·Salary range from £18,000 to £20,000 p/a depending on experience
·Working as part of a friendly team
·On site parking
August,2019
Success in the 'Big Smoke'
Ben, Gary and Steph were all in London last week for a meeting with the Head of UK Logistics, for a national supermarket chain, to see if GBRS had made it back onto the PSL for 2019…………………. WE DID!!!
Ben said "I'm so proud of everyone who has worked tirelessly to support this client, hard work has paid off!!"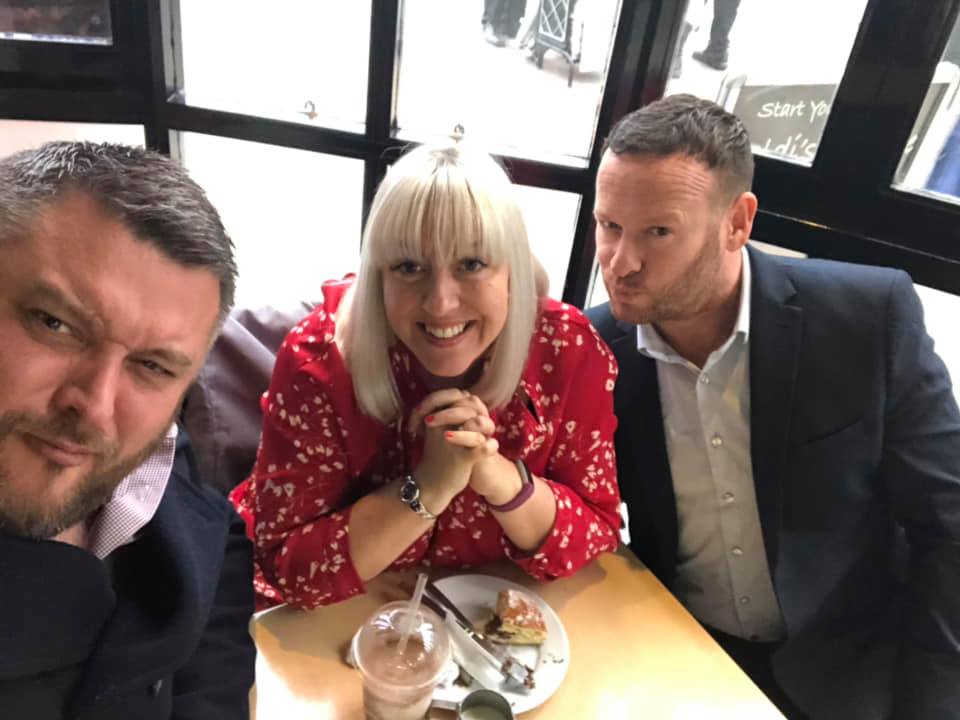 February,2019
Record Breaking Christmas Appeal (05/12/18)
Our annual toy appeal was a massive success! A huge thankyou to everyone who donated!
We managed to fill a long wheel base van with presents for children in need in our local area!
Something we are all hugely proud of!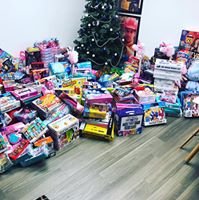 February,2019
Opening Party a Huge Success (18/10/18)
Our Official opening was a huge success with friends, clients and family all in attendance.
We even had England and Bath Rugby star Sam Underhill come in and help answer the phone!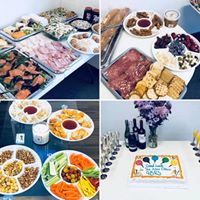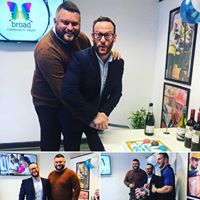 February,2019
New Offices now open……………………….
GBRS are pleased to now announce their new office in Milton Road, Weston-super-Mare are now open for business.
Everyone has worked extremely hard behind the scenes, both getting the new offices ready and keeping the old office on track! It's been a testing time, but as always the GBRS team nailed it!
We hope you like the before and after photos……………………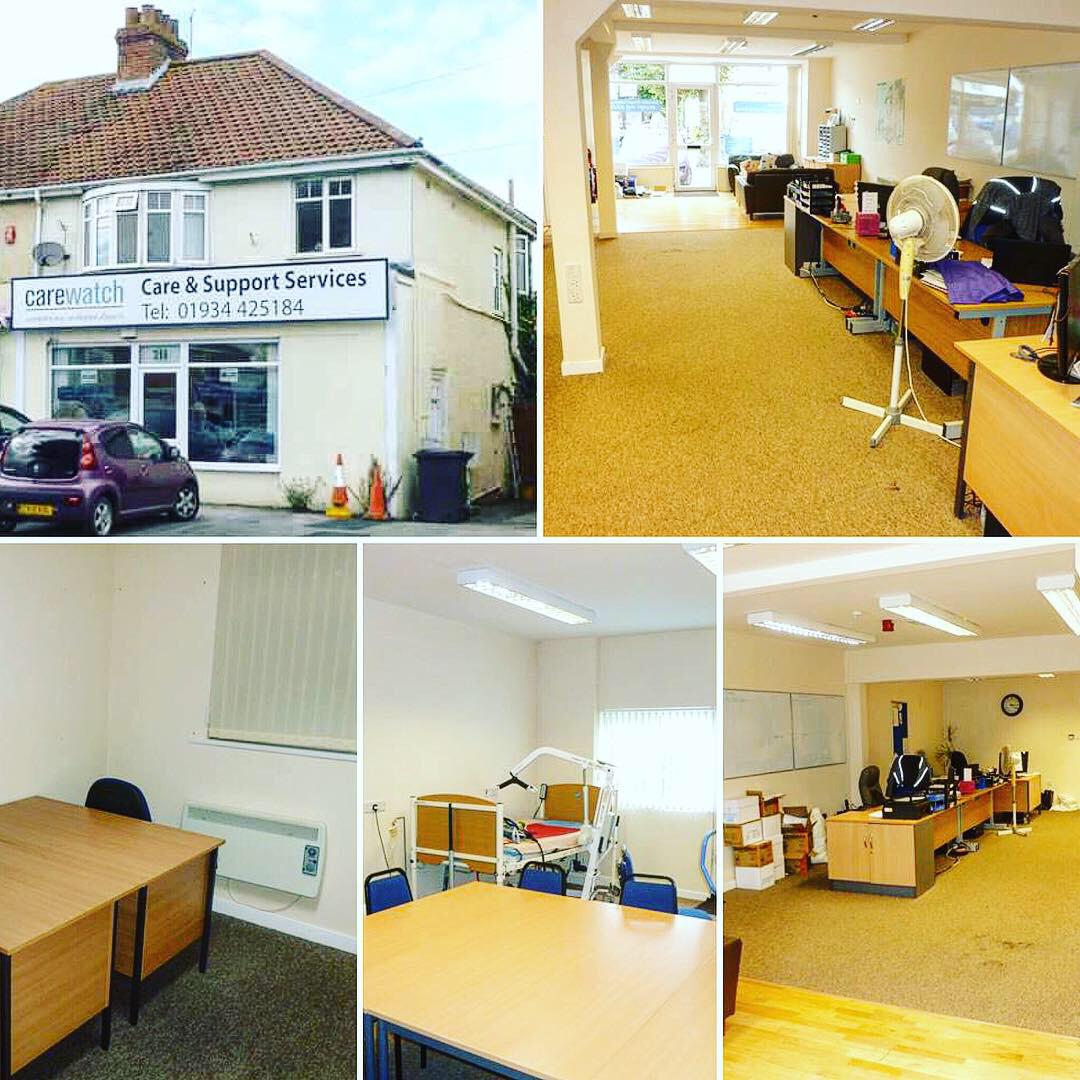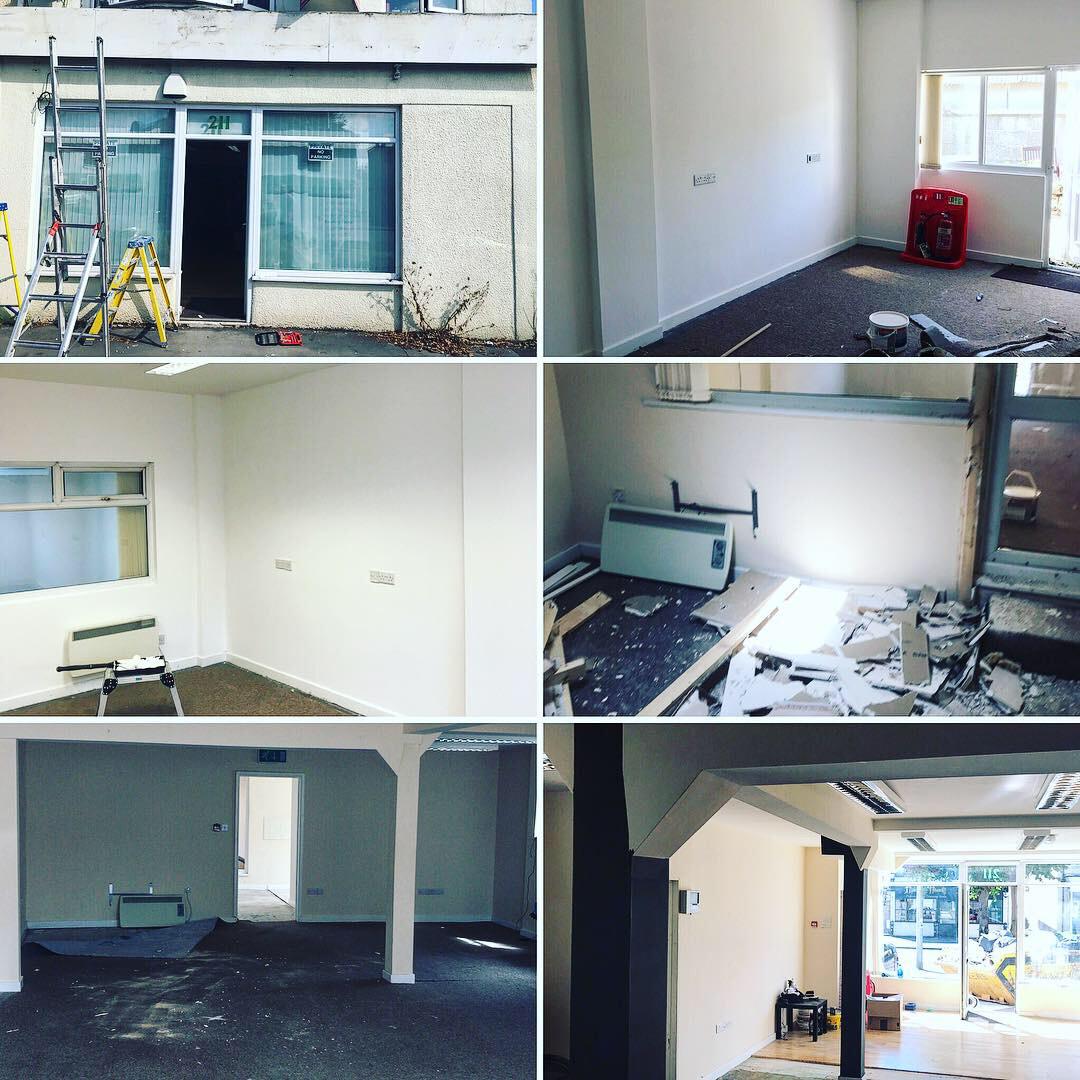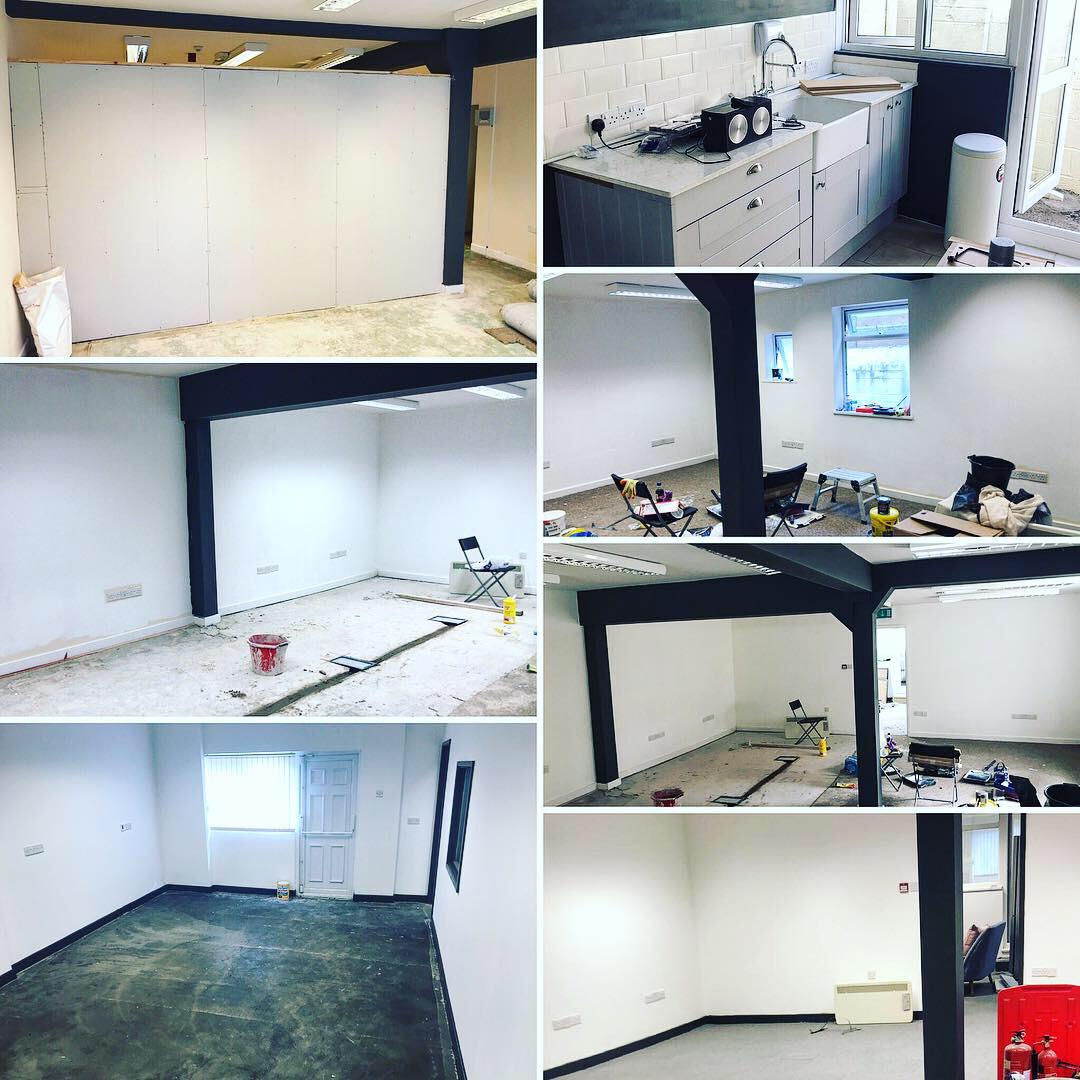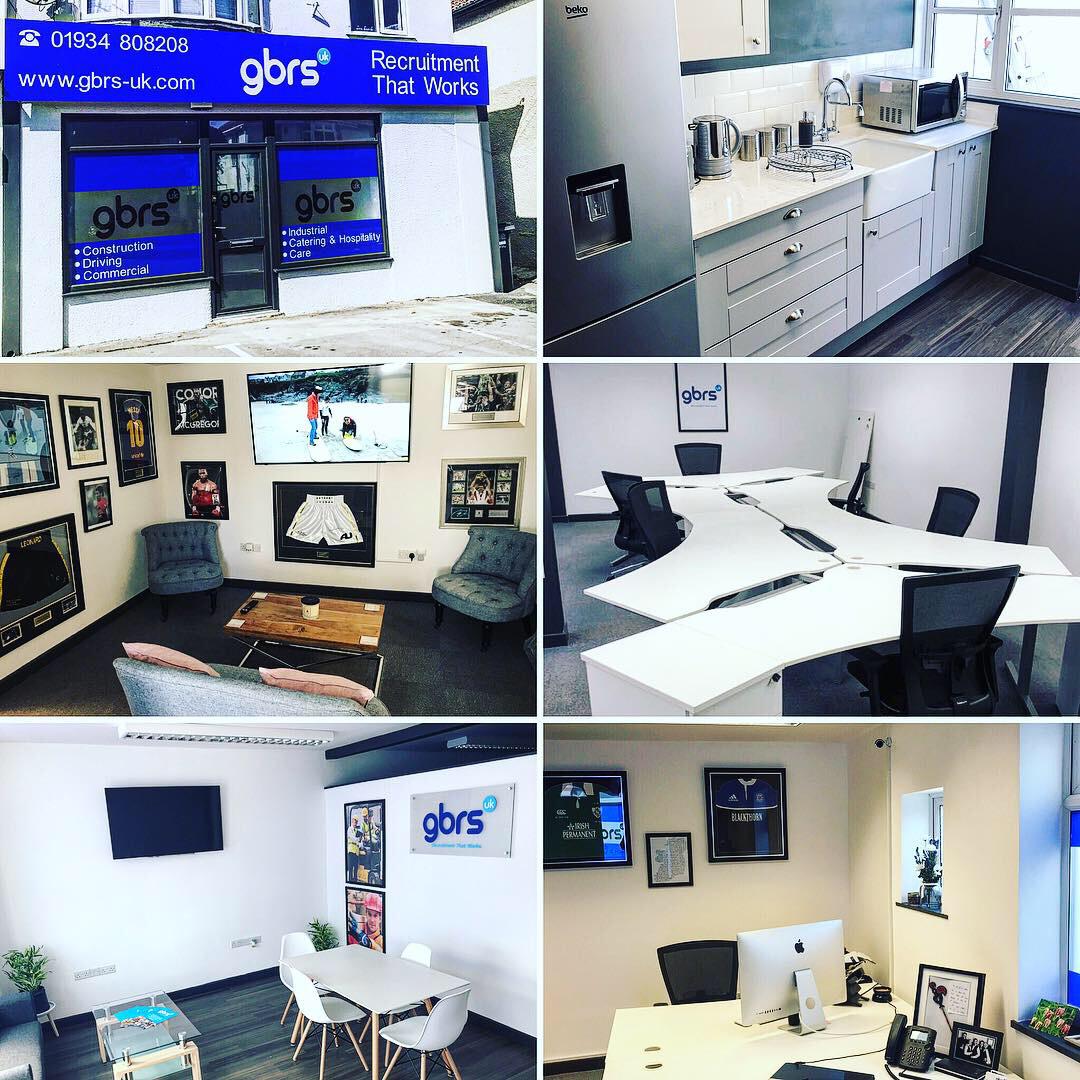 October,2018